Episode #75 – Above the Line Q&A w/ the "Queen Hussy" Web Series
On this episode of the Double Down Film Show, we'll have a round table conversation with the above-the-line team of the hot new 70's web series, Queen Hussy.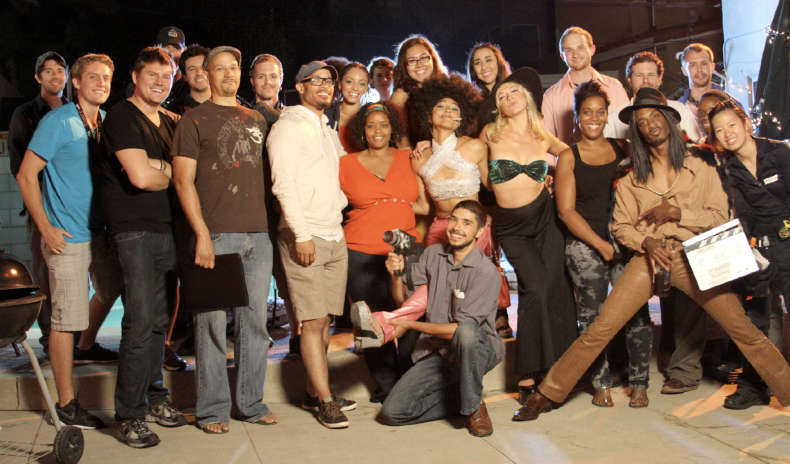 Wednesday, October 5th, 9pm E.S.T.
In this special in-depth case-study, Creator/Actress - Hannelore Willams, Director – Pete Chatmon and Producer – Nicole Sylvester will reveal all the behind-the-scenes prep, logistics and execution that went into creating their hilarious new period piece web series.
How can you pull off a

PERIOD PIECE

on a budget?
What do you need to know if your project involves

NUDITY

?
Why shoot a

WEB SERIES

and not a short?
What are the challenges of

STARRING

in your own project?
How do you hire a

WEST COAST

crew if you're on the

EAST COAST

?
We'll dive into the answers to all these questions and more on this episode of the Double Down Film Show.  Never be alone on-set again. Learn from fellow indie filmmakers who've blazed the trail already.  Every Wednesday night at 9pm E.S.T.
Filmmaking REALITY Starts here.
Watch Episode #1 Here:
(WARNING: This Video Contains Adult Language and Content)

http://double7images.com/queen-hussy-episode-1-premiere
Podcast: Play in new window
| Download